Category Archives:
Voting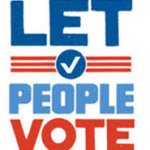 We are heading into the election season, and we want everyone to be prepared, get registered, and have plenty of time to learn about the candidates, the issues, and all of the ways that you can vote.
An ID is essential to vote, but also for everyday life. The community members we assisted have claimed that their ID has saved their lives. IDs provide access to medical care, housing, and employment security for the most marginalized. ID issues affect those historically facing hurdles in accessing the ballot box.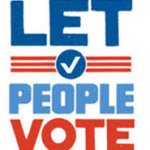 One of the fundamental rights of our democracy is the right to independently and privately mark, cast, and verify a ballot. Several laws have been passed to ensure that people with disabilities have these same voting rights. However, many voters with disabilities still do not have equal access and choice for the voting method that they prefer.