The Miami Inclusion Alliance (23-04)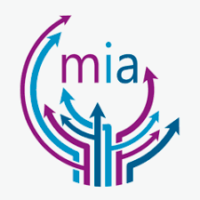 By: Kat Magnoli and Sharon Langer Esq.
April is Sexual Assault Awareness Month, otherwise known as SAAM. Sexual assault is an issue that affects our entire community. The goal of SAAM is to raise awareness about sexual violence. During this month, people across the United States raise awareness about sexual violence, how to prevent it, and how to support those who are affected by it.
This April marks the 22nd anniversary of the official recognition of the Month. When we look at the history of the movement to bring both awareness to and prevention of sexual abuse and violence, we find that even before the official declaration there has been an active movement to advocate for victims. The problem has always been and continues to be that people are still not aware of the extent of abuse and it still often remains in the shadows.
In the United States, movements for social change and equality began to gain traction in the 1940's and 50's with the civil rights era. There was still little open discussion about sexual assault but activists for equal rights began to challenge the status quo.
The 1970's brought greater change and the first rape crisis center was opened in San Francisco in 1971.
We had our first center in Miami Dade County in 1974.
I am sharing my column this month with Kat Magnoli. Her lived experience shares this issue in a powerful way.
Hello, my name is Katherine Magnoli, and I am a woman living with a physical disability. I am, also, an advocate for the inclusion of people with disabilities. When advocating I cover a plethora of topics. At the beginning of my advocacy journey, I only wrote children's books and spoke at schools on the elementary level. Twelve years later, though, I still do that; I also advocate for system change and attitudinal change towards the disability community. Most importantly, thanks to Debbie Dietz and Sharon Langer, I am a liaison for the Miami Inclusion Alliance, which brings awareness to the intersectionality of disability and abuse.
Now, in all honesty, I was nervous about getting involved because I didn't want it to mess up my image as an advocate for children. In the end, I am so glad I didn't give into that fear, because as a victim of sexual assault, bringing awareness to this topic is very important to me. I say this because, in my case, it had a profound effect on my mental state coupled with myself esteem. After the act of aggression and abuse occurred, I convinced myself that that was all I had to offer. Which led me to make some very poor, self-destructive, choices.
Luckily, I have a wonderful mother and she urged me to go to therapy. Which helped shift my perspective. I did not have to feed into that thought. Once I learned this, I became more confident, and my advocacy really started to take off.
Unfortunately, my trust and self-esteem were still a little shaky when it came to handling affairs with the opposite sex. Until recently, I still met some emotionally distant or how shall I  phrase this; not so great men.
However, all that has changed.
In fact, this past weekend, I spent every waking hour with a wonderful man who treats me the way I dreamed I could be treated. He is kind, attentive, affectionate, funny and intelligent. I could not be happier, but it all happened because I put in the work to get the help I needed. Which led me to regain my confidence and self-worth. With that said, here are some resources to help you, if you, too are dealing with a similar situation.
The National Sexual Violence Resource Center (NSVRC)
The National Sexual Assault Hotline by RAINN: 1-800-656-4673
In Florida: The Florida Council Against Sexual Violence (FCASV) Helpline: 1-888-956-7273
In Miami: The MUJER Helpline: 305-763-2459
In Miami: Miami-Dade County Coordinated Victims Assistance Center (CVAC): 305-285-5900 (call or text)