The Miami Inclusion Alliance (23-11)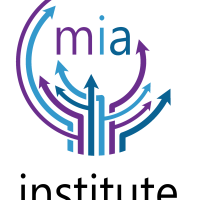 In December, the work of the Miami Inclusion Alliance will be complete. I want to use my column this month to thank all those who worked on this amazing project and share with you the tools and resources we have created that are now available to the entire community.
It was in 2015, that the collaborative team named the Miami Inclusion Alliance or MIA was created to ensure that persons with disabilities who are victims of domestic violence and/or sexual assault could access services in our community.
We envisioned an environment that is accessible, and safe and promotes dignity and respect for all persons with disabilities affected by domestic violence and/or sexual assault.
Our overarching goal was that our community would begin to see victims/survivors with disabilities accessing the DV/SA system of care and receiving the services they need.
We wanted a coordinated and complementary system of outreach to victims/survivors with disabilities, that would end the disconnect between victims/survivors with disabilities and the domestic violence and sexual assault community.
Centering the voices of persons with disabilities was fundamental to our goals and values so we also developed the MIA Liaison Project, an advocacy-oriented program that positions persons with disabilities at the heart of the domestic violence/sexual assault system of care.
We trained a cohort of four people with disabilities and a disability coach. They learned about the intersection of abuse and disability and were then able to act as bridge builders between the two systems of care, disability service providers and DV/SA providers. The goal was to ensure that persons with disabilities are fully included in the decision-making process of local boards and coalitions serving both populations.
I am proud to report that the MIA has achieved its goals, and its vision has become a reality.
The system of care is safe, welcoming, and able to serve victims/survivors with disabilities.
This work could not have been done without our three collaborative partners. Their commitment to all victims/survivors in our community is well known and each brought their expertise and heart to our work.We want to thank and recognize each of them and their organizations and thank them on behalf of all victims/survivors for the work they do for so many.
Deborah Dietz – Executive Director and Founder of Disability Independence Group
Ana Lorenzo- Acting Division Director Coordinated Victims Assistance Center
Susan Rubio Rivera- Executive Director and Founder of MUJER
Brenda Rivero – Domestic Violence Division Senior Attorney Dade Legal Aid
We want to thank our Liaisons who have dedicated over 730 hours to this project, contributed to 22 countywide trainings and attended over 75 meetings.
They have in fact made a difference and their voice is being heard throughout the system.
Genesis Espaillat- Hydrocephalus Association & Best Buddies integrated employment program
Carmen Peralta – Best Buddies Employment coach
Camilo Mejia- Catalyst Miami
Kat Magnoli- CODI Board member, children's book author, and advocate
Rachel Siler- Center for Independent Living South Florida
To institutionalize our work, we have made our resources and tools available to all on the Disability Independence Group Inc. website under Projects and on the Miami Inclusion Alliance YouTube channel.
I encourage you to take the time to look at the resources below and share them widely.
I thank all of you who have followed this column for so many years. I hope I have opened your eyes and broadened your perspective.
Our Resources
The MIA Institute
The MIA Institute is a 9-part training series. For each of the 9 training topics, we have available the training video, a transcript of the video, an online post-test, and a certificate of completion.
The Courthouse Guide
The Courthouse Guide will guide a victim through the Order of Protection court process in simplified language with pictures and is available in 3 languages and American Sign Language.
Accessibility Features of the iPad
Accessibility Features of the iPad give you a step-by-step guide to the iPad as an accessibility aid.