Tag Archives:
americans with disabilities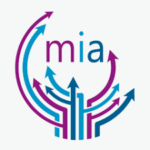 We are now 29 years after the passage of the ADA, and Buck v. Bell has never been overturned, and several states still have some form of involuntary sterilization laws on their books.
Persons with disabilities should not be "inspiring" or be required to "overcome" their disability to be a member of the Florida Bar. No other population needs to proffer its superstars to become eligible to be a lawyer. The ADA's intent was to open the door and create a level playing field so anyone who has the intellectual ability and required ethical standards to be able to practice law should be able to do so. As a profession, we need to examine our practice, our rules, and our profession to remove attitudinal barriers and accept each other as equals.