The Wallet Card Application
The Wallet Card Project is a project of The Disability Independence Group, Inc. that was designed in collaboration with The Coral Gables Police Department (CGPD), and The University of Miami Nova Southeastern University Center for Autism and Related Disabilities. (UM-NSU CARD).
The wallet card is a tool to be used by a teenager or an adult with a disability. Currently, we have developed cards for persons with Autism Spectrum Disorder (ASD) or intellectual disabilities. We will be expanding the program to other disabilities in the future. If you are interested in how our project grows, please sign up for our newsletter.
If you are interested, in getting a wallet card, please watch our video below.  This will explain how to use the wallet card, when to use the wallet card, and give you tips on how to safely interact with law enforcement and first responders.
Once you have watched the video, you can fill out the form below, and we will make you a customized wallet card. Answers to the most common questions about the Wallet Card and how to order and use the Wallet Card are available here.
Here is a list of suggestions on how you can customize your wallet card. (suggestions-to-customize-card)
If you have any questions, please email us at: debbie@justdigit.org.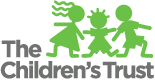 The Wallet Card Project is partially funded by The Children's Trust. The Children's Trust is a dedicated source of revenue established by voter referendum to improve the lives of children and families in Miami-Dade County.
DIG will customize your wallet card. Please fill out the information below.