The Miami Inclusion Alliance (23-09)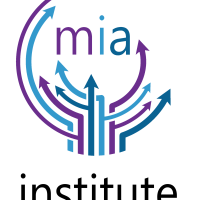 We have discussed many aspects of domestic violence and sexual assault in my articles. This month, I want to address the effects of being exposed to domestic violence as children who are witnesses.
Domestic violence takes many forms, including chronic arguing, yelling, intimidation, threats, serious injury and threats of murder. It is any pattern of behavior that is seeking destructive control.
The Centers for Disease Control and Prevention (CDC) have reported that in homes where violence between partners occurs, there is a 45% to 60% chance of co-occurring child abuse.
They found that even when children are not physically attacked, children witness 68% to 80% of domestic violence assaults.
Domestic violence takes its toll on the children in the home. Children are not just innocent bystanders but are also victims.
Here are some of the effects.
Caregivers who experience domestic violence are themselves traumatized and many times emotionally unavailable and unresponsive to the needs of their children.
Children often feel fear of harm, abandonment, guilt, and shame.
Studies show that children who witness domestic violence experience far greater incidents of insomnia, bed wetting, verbal, motor and cognitive issues, depression and anxiety.
They may experience difficulty with anger management, withdrawal and poor social relationships.
Younger children exhibit higher levels of psychological distress than older, more mature children. (Brown and Bzostek, 2003)
It is difficult for those outside a family to know what is going on and to know how to intervene, but there is some good news.
There are protective factors that can mitigate the impact of abuse on children. The most important is having safe and supportive relationships with at least one influential adult. (Carlson 2000, Edelson 2011, Hughes)
Children who witness fewer incidents of violence and have positive interactions with caregivers and others, may be less impacted.
As a society we have built a system of care for the adult victims of domestic violence and while we have and do speak about children, I believe we can do more.
There are ways we can intervene within our families, schools and communities, to create opportunities for children, who witnessed abuse, to receive the interventions and support they need to heal.
The first step is recognizing the problem and that we are doing. Now we must work together to create programming that targets the needs of child witnesses to abuse.