The Miami Inclusion Alliance (23-06)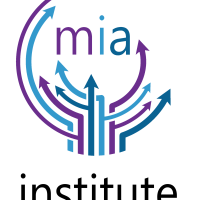 Last month I discussed the topic of sexual assault on children with disabilities.
This month I would like to expand on that topic to include some information about a common tool used by abusers, Grooming. Grooming is manipulative behavior that an abuser uses to gain access to a victim, coerce them into agreeing to abuse and thereby reducing the risk of being caught. (RAINN.org)
Grooming is not just used by abusers against children with disabilities but is often used against younger children, teens, and even vulnerable adults.
Grooming can take place in person or online. We are hearing more about online grooming every day and national organizations such as the National Center for Missing and Exploited Children have posted information on how to recognize warning signs of online grooming.
Grooming is usually used by a family member or someone in a victim's circle of trust. This could be a teacher, coach, or youth group leader. If a child with a disability, maybe a caregiver.
Grooming can take many forms but there are usually patterns. Here are some:
Abusers usually observe their victims and select based on easy access or perceived vulnerability.
They usually try to separate them from those that protect them such as parents and seek positions where they have that access.
They try to gain trust through gifts, lots of attention, and sharing secrets.
They start with harmless touching such as hugs, tickling and then increase to sexual contact.
They make their behavior seem normal, so the child or vulnerable adult thinks it is normal.
Groomers are often charming, seem kind and develop relationships with the victim's family.
Online grooming often involves pretending to be children or teens with fake profiles online. 30% of 12- to 15-year-olds have been approached by a stranger online to be their friend.
Here is where you can learn more about this important topic.
Go to Internet Matters.Org about how (grooming) occurs.
Also, the National Center for Missing and exploited Children has online grooming warning signs (recognize more warning signs of online grooming)
 You can learn how to keep children, teens and vulnerable adults safer by learning the warning signs of abuse at RAINN.Org (warning signs of abuse).
To report abuse whether in person or online visit Child Help.org. (childhelp.org.)
Finally, you can call the National Sexual Assault Hotline at 800-656-HOPE.
I think it is time we all learn as much as we can to help our most vulnerable. I hope these resources will help you begin learning.