The First Steps to Ending Domestic Violence
UNDERSTANDING is the first step to ending domestic violence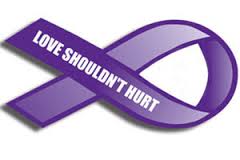 and sexual assault
By: Sharon Langer
Persons with disabilities are victimized at a rate three times higher than persons without disabilities. In 2012, 1.3 million violent crimes, that included rape and physical assault, occurred against persons with disabilities. If you are a woman, or have a cognitive, developmental or psychiatric disability your risk is even higher.
PEOPLE With Disabilities are:
*3 times more likely to experience violent victimization as adolescents
*3 times more likely to experience rape, sexual assault, aggravated assault and robbery
*3 times more likely to be sexually abused as children
WHY? You may ask, is this happening?
There are a number of reasons that contribute to these higher rates. Significant factors include isolation in the community, reliance on caregivers for personal care, limited transportation, and the fact that persons with disabilities are easy targets because of societal stereotypes.
In our Domestic Violence column I will be addressing this very important issue over the next year.
Disability Independence Group has been awarded a Training and Enhanced Services to End Violence Against Women by the Office of Violence Against Women (OVW). We are one of only 6 sites in the country that was awarded these funds this year. With our partners, M.U.J.E.R, a sexual assault and domestic violence center, Dade Legal Aid, that provides representation to victims and CVAC – Miami Dade County's Victims Assistance Center we will spend the next three years working with experts from the federal government to create sustainable change within and between our organizations that will result in accessible, safe and effective services for victims who are persons with disabilities.
My column will share with you, our readers, what we are learning on this important journey. Any questions? Email me at Sharon@justdigit.org