Tag Archives:
Supreme Court
By Matthew W. Dietz .pdf version On April 28, 2022, the United States Supreme Court, in Cummings v. Premier Rehab Keller, P.L.L.C., 142 S. Ct. 1562 (2022), found that damages are unavailable for discrimination without a physical injury in all federal disability laws (such as the ADA and Section 504), and some sex and… Read More »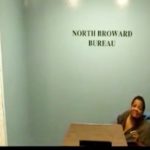 On Sunday April 15, 2018, Judge Merrilee Ehrlich stripped any shred of dignity or humanity from a 59 year-old woman, who appeared before her, in her first appearance before the court after being arrested.  In as much as the video and the transcript demonstrate how unhinged Judge Ehrlich acted towards this women, and how the Court staff and lawyers, like palace eunuchs, allow such unabated behavior to continue.  However, the outrage from the surface must be examined, and lead to thorough introspection and change, and not merely the retirement and resignation of this long-time judge.
For Supreme Court Justices, or any other lawyer, with cancer, continuing to work should be dependent on the person's health, and not limited by logistical or technological details.