#SleeveUp – Are your vaccinations up to date?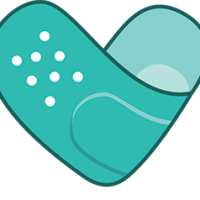 August is National Immunization Awareness Month and the perfect time to catch up on your vaccinations.
Please see all of the resources below so that you can learn what is best for you and your family.
You can learn more about vaccines.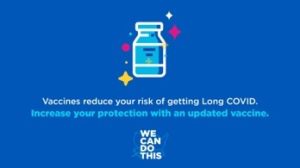 Even a mild case of COVID-19 can leave you with symptoms that last for months, and people with disabilities are at a greater risk.
Lower your risk of Long COVID with the recommended vaccine today.
Get the recommended COVID-19 vaccine if:
You're 18 or older and you haven't yet gotten a COVID-19 vaccine.
You're vaccinated and your last dose was before September 2022.
A bivalent vaccine offers extra protection for people with disabilities from getting seriously ill with COVID-19.
This CDC video series offers information covering all things COVID-19 in American Sign Language (ASL).
The Autistic Self Advocacy Network or ASAN has developed a resource library with information on COVID-19 in plain language.
Disability Rights Florida COVID-19 Vaccine Assistance. You can call them at:
Disability Rights Florida | 800-342-0823 | TDD 800-346-4127
The Disability Information and Access Line (DIAL) helps people with disabilities get connected to information about local community resources that support independent living.
Launched in 2021 to help disabled people access COVID-19 vaccinations, DIAL also provides information about essential services such as transportation, housing support, disability rights, and more. https://acl.gov/DIAL
Get Connected to DIAL- DIAL's staff are trained to work with people of various communications abilities and will spend as much time as needed to ensure effective communication. DIAL's Information Specialists can assist people in all languages and are trained to work with callers who are deaf and hard-of-hearing. Connect with a DIAL Information Specialist from 8:00 a.m. to 9:00 p.m. ET, Monday–Friday.
Call | Text Message | Videophone: 888-677-1199
To reach DIAL using video relay services, call 888-677-1199. People who use TTY relay can first dial 7-1-1, and then relay the 888-677-1199 number.
For Live Chat or ASL Now please visit the website: https://acl.gov/DIAL