Scott J. Leffler, CPA, CTP
Board of Director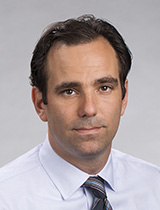 Scott J. Leffler serves in the role of Chief Financial Officer at Sotera Health, the world's leading fully integrated provider of mission-critical health sciences, lab services, and sterilization services for the healthcare industry.  Prior to joining Sotera, Scott was the Chief Financial Officer at Exal Corporation, a specialty manufacturer of aluminum containers.  Scott previously served as Vice President and Treasurer at PolyOne Corporation, a leading formulator of specialty chemicals. During his tenure at PolyOne, Scott had responsibility at various times for Financial Planning & Analysis, Treasury, and business unit finance for both the South America region and for PolyOne's largest business segment.
Scott holds a bachelor's degree in Economics and History from Yale University and a master's degree in business administration from Emory University. He is both a certified public accountant and a certified treasury professional.
Scott resides near Cleveland, Ohio with his wife Simone and their daughter Lily.