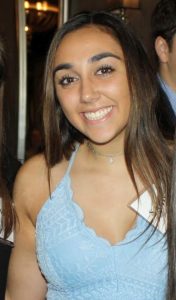 Sabrina Zeghibe is an undergraduate senior at the University of Miami.
Sabrina is a double major in psychology and community and applied psychological studies as well as a minor in Biology.
She was born in Boston, Massachusetts, and grew up there until she moved down to Miami for school.
She has been involved in Special Olympics and similar organizations for years and is an advocate for disability rights.
Upon graduation, she hopes to continue to advocate for disability rights and pursue a graduate degree in her areas of study.