Miami Inclusion Alliance (23-02)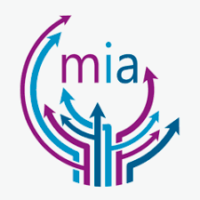 This month, I would like to share information on Human Trafficking. There has been a lot of conversation in Florida about trafficking because Florida ranks third in the U.S. for cases, behind California and Texas. In 2021, the state had 781 reported cases, and many more went unreported. Miami Dade County ranks first in the number of cases reported. 67% are sex trafficking victims and 40% are minors. (Kristi House)
Here are just a few basic facts:
Sex trafficking is not the only type of human trafficking. Forced labor is another type. Victims can be found in legitimate and illegitimate labor industries including sweatshops, massage parlors, agriculture, restaurants, and hotels.
Under U.S. federal law any minor under the age of 18 who is induced to perform commercial sex acts are a victim of human trafficking regardless of whether there was coercion.
Trafficking does not require movement across borders.
This is often a hidden crime. Victims are afraid to come forward and get help. There are often threats of violence. Many times, they do not have control of the identifications or any documents.
Human trafficking victims can be any race, gender, nationality, and ability and they come from all socioeconomic groups.
The limited research at the intersection of human trafficking and disability shows that persons with disabilities are victimized at a higher rate than those without disabilities.
According to the last U.S. Department of State's Trafficking In Persons Report, persons with disabilities are one of the groups most at risk of being trafficked.
They are at higher risk because of several unique risk factors. Persons with disabilities often live and work in isolation. They have limited economic and educational opportunities and there is little to no education about human trafficking and therefore little awareness of its dangers within the disability community.
I hope that the disability community will begin to have conversations about this issue and come together to create that awareness that does not exist now.
One opportunity for that awareness is the new and interesting campaign that is working to bring this issue into the light. It is called the Blue Campaign.
Myth: Human trafficking is only sex trafficking.
Myth: Individuals must be forced or coerced into commercial sex acts to be victims of human trafficking.
Myth: Human trafficking and human smuggling are the same.
Myth: Human trafficking victims will attempt to seek help when in public.
It is a national public awareness campaign designed to educate the public, law enforcement and industry partners to recognize human trafficking and how to appropriately respond to cases.
The campaign works with the federal government, DHS, to develop new resources for use all around the country.  It is located within the Office of Partnership and Engagement and is aligned with the DHS Center for Countering Human Trafficking. Its stated goal is both prevention of trafficking and the protection of exploited persons.
They also have two hotlines now operational.
To report suspected human trafficking to federal law enforcement you can call: 1-866-347-2423
To get help from the National Human Trafficking Hotline you can call: 1-888-373-7888 or text HELP or INFO to BeFree (233733)
Human trafficking is complicated and emotional and something not spoken of often. I hope to give you even more information in the coming months through this newsletter and I hope you will also start a discussion where you work and amongst your friends.
By: Sharon Langer