Matthew W. Dietz, Esq.
Litigation Director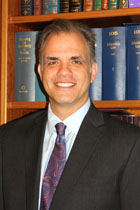 Matthew W. Dietz is a founding member and current Litigation Director of Disability Independence Group. He has been practicing in the arena of civil rights litigation since 1996 and has handled hundreds of matters involving the Americans with Disabilities Act, the Fair Housing Act and other civil rights laws regarding the rights of Persons with Disabilities, and others seeking equal rights under the law on the basis of race, color, national origin, gender, age, familial status, and sexual orientation and gender identity. Mr. Dietz has been a very active writer, advocate and speaker on disability rights issues.
He was past chair of the Equal Opportunities in the Law Section of the Florida Bar, past chair of the Civil Rights Section of the American Association for Justice, past-chair of the Public Interest Law Section of the Florida Bar, and the past-chair of the Disability Committee within that section. In his work within the Florida Bar, Mr. Dietz drafted proposed Rule of Administrative Procedure 2.540, which provided guidelines for providing accommodations for Persons with Disabilities in Florida Courts. Mr. Dietz was also appointed to the Florida Supreme Court standing committee on Fairness and Diversity and the accessibility workgroup of the Florida Third District Court of Appeal, and Florida 11th Circuit Court in and for Miami Dade County. In 2004, he was awarded the G. Kirk Haas Humanitarian Award for his work on behalf of persons with disabilities.
EDUCATION
Brooklyn Law School, Brooklyn, NY
Juris Doctor, cum laude, 1996
Boston University, School of Management, Boston, MA
Bachelor of Science in Business Administration, 1992
Birch Wathen High School, New York, NY
COURT ADMISSIONS
All Florida State Courts
All New York State Courts
All Georgia Courts
US. Circuit Court, Eleventh Circuit
U.S. District Court, Florida Southern District
U.S. District Court, Florida Middle District
U.S. District Court, Florida Northern District
U.S. District Court, Georgia Southern District
Current Memberships
American Association for Justice
Past Chair Civil Rights Section
Board of Directors – Employment Law Section
Animal Law Section, Board of Director
Special Committee on Diversity and Inclusion (2012 – Present)
Chair Equal Opportunities Section (2008-2009)
Annual Convention Committee (2005-2007)
Chair, Public Interest Law Section (2004-2005)
Leadership Academy Committee of the Florida Bar 2013 – 2016)
Dade County Bar Association
Disability Rights Bar Association
National Employment Lawyers Association
National Police Accountability Project
Florida Supreme Court Historical Society
Burton Blatt Institute, Syracuse, NY, Advisory Board of Directors