Matthew W. Dietz, Esq.
Litigation Director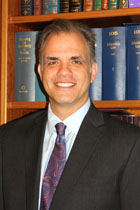 Matthew W. Dietz is a founding member and current Litigation Director of Disability Independence Group. He has been practicing in the arena of civil rights litigation since 1996 and has handled hundreds of matters involving the Americans with Disabilities Act, the Fair Housing Act and other civil rights laws regarding the rights of Persons with Disabilities, and others seeking equal rights under the law on the basis of race, color, national origin, gender, age, familial status, and sexual orientation and gender identity. Mr. Dietz has been a very active writer, advocate and speaker on disability rights issues.
He is active in sections and committees in the Florida Bar, and is current chair of the Animal Law Section, past chair of the Equal Opportunities in the Law Section, and past-chair of the Public Interest Law Section of the Florida Bar.  He has worked to eliminate stigma and increase wellness throughout the profession, from creating puppy pits and goat yoga for the annual convention to drafting rules.   In his work within the Florida Bar, Mr. Dietz drafted proposed Rule of Administrative Procedure 2.540, which provided guidelines for providing accommodations for Persons with Disabilities in Florida Courts, and is currently working on amending the rules to eliminate stigma against those applicants and members of the Bar with mental illness or histories of drug or alcohol addiction.  In 2004, he was awarded the prestigious G. Kirk Haas Humanitarian Award by Florida Bar President Miles McGrane, the  for his work on behalf of persons with disabilities.
Mr. Dietz represents victims of discrimination in administrative, trial and appellate proceedings, and has over three hundred reported decisions.  In the past twenty years. he has worked to redefine effective communication, reasonable accommodation and expand the rights and opportunities of persons with disabilities.  In 2019, Matthew Dietz was awarded the American Bar Association's Paul G. Hearne award for performing exemplary service in furthering the rights, dignity, and access to justice for people with disabilities.
EDUCATION
Brooklyn Law School, Brooklyn, NY
Juris Doctor, cum laude, 1996
Boston University, School of Management, Boston, MA
Bachelor of Science in Business Administration, 1992
Birch Wathen High School, New York, NY
COURT ADMISSIONS
All Florida State Courts
All New York State Courts
All Georgia Courts
US. Circuit Court, Eleventh Circuit
U.S. District Court, Florida Southern District
U.S. District Court, Florida Middle District
U.S. District Court, Florida Northern District
U.S. District Court, Georgia Southern District
U.S. Supreme Court, 2019
Current Memberships
American Association for Justice
The Florida Bar
Animal Law Section, Chair
Special Committee on Diversity and Inclusion (2012 – Present)
Chair Equal Opportunities Section (2008-2009)
Annual Convention Committee (2005-2007)
Chair, Public Interest Law Section (2004-2005)
Leadership Academy Committee of the Florida Bar (2013 – 2016)
Dade County Bar Association
National Employment Lawyers Association
Florida Supreme Court Historical Society
HONORS
Paul G. Hearne Award for Disability Rights (2019)
Florida Bar Public Interest Law Section Terl Award for Individual Rights and Responsibilities (2018)
Florida Bar Animal Law Section Animal Lawyer of the Year Award (2018)
Housing Opportunities Project for Excellence – Answering the Call Award (2018)
Florida's Children First Outstanding Advocate for Children with Special Needs (2017)
Florida Fair Housing Summit – Advocacy Award (2015)
Lawyers to the Rescue Lawyer of the Year Award (2013)
Florida Bar's 2003-2004 G. Kirk Haas Humanitarian Award