Making your social media accessible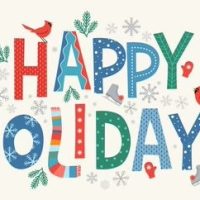 We wanted to share with you how you can make your social media posts more accessible. It is really easy and just takes a few extra seconds to make sure that everyone can share your holidays celebrations with you.
Our two suggestions are to (1) add alternative text to your pictures and (2) add captions to your videos. We have listed the steps for you so that you can easily do this.
Alt text or alternative text is a visual description of the picture you are posting. The visual description can then be read aloud by a screen reader so the person scrolling on social media will be able to hear a description of the picture. This allows people that are blind or low vision to use a screen reader to understand the pictures being posted online.
Closed Captions are used on videos. When someone is speaking on the video, text will appear at the bottom of the video. This allows people that are Deaf or hard of hearing to be able to read what is being said on the video.
Remember – social media platforms are becoming more accessible every day. These are the instructions for right now, but they are constantly being updated and streamlined all the time.
Good luck and we hope you have a fun holiday season.
Facebook
Alternative Text – You can edit the alt text for any image that you upload

Add Image
Click "Edit" on the top left of the image
Click alternative text
Click "custom alt text"
Write the alternative text that you would like to use
Click save
Post Image
Another option is to add the image description into the text of the post.

Closed Captions

Add video
Click "Edit" on the top left of the image
Click add captions
Upload captions – use subrip (.srt) file
Click save
Post video
Instagram – Post
Alternative Text

Add image
Choose filter and click next
Click advanced settings
Scroll to bottom and click "write alt text"
Write the alternative text that you would like to use
Click Done

Closed Captions (option 1)

Add video
Click next
Click sticker icon
Click cc captions button (these captions are auto generated)

Captions are large and cover the video

Click next
Click share

Closed Captions (option 2)

Add video
Click next
Scroll down to advanced settings
Turn on the feature "show captions" (these captions are auto generated)
Click share
Instagram – Story
Images – at this time you can't alt text the individual images

You can add the alt text in the comments

Video –

Add video
Click sticker icon
Click cc captions button (these captions are auto generated)

Captions are large and cover the video

Click Done
Twitter or X
Picture

Add Picture
Click "add description"
Write alt text description
Click save
Click tweet

 Video

Add video
Click "upload caption file (.srt)
Upload caption file
Click Done
Click Tweet