Lawrence S. Forman, M.ED., J.D.
Board of Director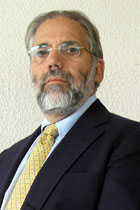 Larry Forman joined the Board of Directors in 2014.
Mr. Forman is the Past President and serves as Chairman of the Board of Directors for Comprehensive Rehabilitation Consultants, Inc., a private agency providing medical case management and rehabilitative services to people throughout the United States and several foreign countries. Mr. Forman is presently Director of the Children's Rehab Network and a Director for the Center for the Study of Independent Living. Mr. Forman attended Long Island University where he obtained a Bachelor of Arts degree with a major in Sociology and a minor in Education. He earned a Master of Education degree at the University of Miami with a major in Mental Retardation and a minor in Physically Handicapped. Mr. Foreman has been in the health care field since 1972. In 1985, Mr. Forman obtained a Juris Doctor Degree from Nova University Law Center and is currently a member of the Florida Bar.