Is your club truly private? Piper the Service Dog vs. Boca Ciega Yacht Club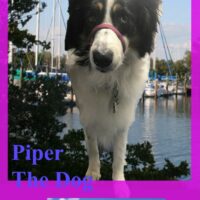 By Matthew W. Dietz, Esq.
On July 12, 2021, Piper the Dog finally got her day.  The Eleventh Circuit Court of Appeals reversed his partner's case and found that there are certain questions of fact that need to be resolved before deeming the Boca Ciega Yacht Club in Gulfport Florida, a "private club" for purposes of the private club exemption under the Americans with Disabilities Act.
Piper is a dog, but she also has an uncanny talent for killing bees.  This talent has aided her partner, Samantha Ring, who lives with severe allergies to bees and sunflower seeds and has a history of anaphylactic reactions to both. Piper saved Ms. Ring's life by killing a bee while Ms. Ring was out on her boat without her EpiPen, so she decided to keep Piper and train her to be a service dog. She has since trained Piper to retrieve her EpiPen and to seek help upon command, and she is in the process of training Piper to detect sunflower seeds.
Unfortunately, Boca Ciega Yacht Club didn't want to allow Piper (who I heard from her lawyer, Marcy LaHart, that Piper is a very good girl) into the clubhouse. The club is run by volunteers and headed by a volunteer Commodore, who is elected by the general membership. Ms. Ring asked Commodore Brown to allow her to bring her service dog into the clubhouse (due to the presence of bees) and the Commodore said "No Dogs Allowed!" The Commodore thought that the Boca Ciega Club was a private club and therefore was exempt from the requirements of the Americans with Disabilities Act.
However, there was also a little preference towards cats, as the clubhouse policies provide that the clubhouse is "[n]ot for use by [the] general public," and that "[n]o pets or animals are allowed inside the clubhouse at any time" except for "the 'club's cat [,]' which is a working position in the club to limit unwanted wild animals." The Clubhouse Cat, according to the Boca Ciega's Facebook page appears to be the Queen. Upon information and belief, the Queen is not as good as a bee hunter as Piper.
U.S. District Court Judge Virginia Covington agreed with Commodore Brown, that the Boca Ciega Yacht Club was exempt from the ADA and granted summary judgment for the Yacht Club.  Ms. Ring and her attorney, Marcy LaHart appealed the decision.
The Eleventh Circuit, in an opinion by Chief Judge William Prior reversed the decision and found that the whether the club was truly a "private" club, and the facts in the record was not sufficient to carry the burden that the Yacht Club would need to demonstrate to do so.
In order to be a "private" club, the entity must be self-governed and "pursues a plan or purpose of exclusiveness."  "An organization is not a private club if it allows outsiders easy access to its facilities through loose membership criteria or guest policies." The appellate court rejected a test that would require a district court to weigh multiple factors to determine whether burden is met, and instead adopted a general rule of "a plan or purpose of exclusiveness."
In its review of the facts, the court found that Boca Ciega rarely rejects any candidates and does not have any barriers to become a member, other than a criminal history or an inability to afford a membership. Non-members are permitted to engage in club activities and go to the clubhouse and has programs and services for the general public.  For parts of its leased property other than the clubhouse, the Club does even not have the authority to exclude members of the public.
The importance of this case is that it clarifies and requires a truly private club to demonstrate exclusivity in plan and purpose, rather than only when it seeks to avoid a person with a disability, or a member of any protected class.  The Eleventh Circuit recognized that the Court concluded that an entity can be a private club in name only, and really a facade to permit entity to continue in its racially discriminatory ways of yesterday.
For more information, please read Ring, v. Boca Ciega Yacht Club Inc., 20-11571, 2021 WL 2908145 (11th Cir. July 12, 2021)