Hurricane Preparedness: Emergency & Evacuated Assistance Program (EEAP)
Don't let a hurricane catch you off guard, prepare in advance by registering for the Emergency & Evacuation Assistance Program (EEAP). Intended for residents that may need specialized transportation assistance or whose medical needs prevent them from evacuating themselves, the program is designed to provide evacuation support to those who live in their own homes or with their families. EEAP also offers post-disaster wellness checks. Pre-registered clients have priority so register now by calling 3-1-1 or through the online application.
Remember, in the event of an emergency call 3-1-1 or see the attached list of evacuation centers. All shelters allow service animals. Disaster kits containing your bedding, medications and personal supplies are encouraged.
Emergency & Evacuation Assistance Program Application: http://www.miamidade.gov/fire/library/hurricane/OEM/EEAP-Application-English.pdf
List of Evacuation Centers in Miami-Dade County:
http://www.miamidade.gov/hurricane/library/hurricane-evacuation-centers.pdf
=——-]=–]]]]]][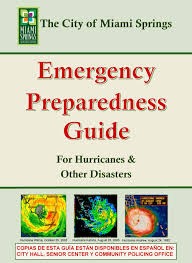 Hurricane Preparedness: Personal Support Network
One of the most important elements in preparation for a hurricane is establishing a personal support network. There's nothing wrong with asking a friend for help, especially in the case of an imminent disaster. A self-help team can help you prepare as well as assist you post-disaster. Your network can include people from your home, school, work, volunteer job, a neighbor, or a roommate! It's important to choose people whom you trust, who know your needs and capabilities and who can check on you, in the event of an emergency. Establish your network and let them know ahead of time, include at least three different people for each location you spend a lot of your time at, your plan should also include an out-of-town contact. For example, choose three co-workers as well as three people from an organization you volunteer for.

Hurricane Preparedness: Personal Assessment Plan
In the upcoming segments, we will discuss two vital resources any person living with disabilities should have handy in the event of an emergency: a personal assessment and personal emergency plan. Hurricanes can strike quickly, however, knowing your functions, needs and abilities will help you to be informed and plan efficiently to save you and your family stress.
A personal assessment is designed to help the person with disabilities know what they can do for themselves and what assistance may be needed pre, post and during a hurricane. The first step is to make a list of your current needs and necessary resources. Be sure to also include other anticipated needs and required assistance in the event that you are in your lowest level of functioning during and after the disaster. Write them down and share with your personal support network. Some important questions to answer are:
Do you need help with bathing?
What will you do if the water service is cut off?
Do you eat food independently?
How will you use equipment that functions on electricity if the power runs out?
Do you need help to get medications?
What will you do if your caregiver cannot reach you?
Will you be able to care for your animal in the event of an emergency?
Disasters are no easy challenge, but being prepared puts you in the best position to handle any situation.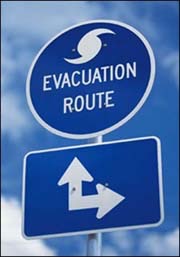 Hurricane Preparedness: Personal Emergency Plan
A hurricane can impair daily life for as little as a day or even up to a few weeks, this can pose a real problem for everyone and especially for people living with disabilities. Your usual caregiver may not be available during or post a disaster and there's also the chance you will be evacuated somewhere, this is where a personal emergency plan can come in handy. Your personal emergency plan should be completed and kept up to date at all times, it should be kept with you and also distributed to people in your personal support network. Your plan should include:
Medical Information
Immunization and Medications
Daily Living Needs
Communication / Emotional Needs
Contact Information
Escape plan
Steps in an Emergency
My Documents
My Health Summary
Westchester Institute for Human Development developed this personal emergency plan template: http://www.wihd.org/wp-content/uploads/2015/02/Personal-Emergency-Plan-12-19-2011-fill.pdf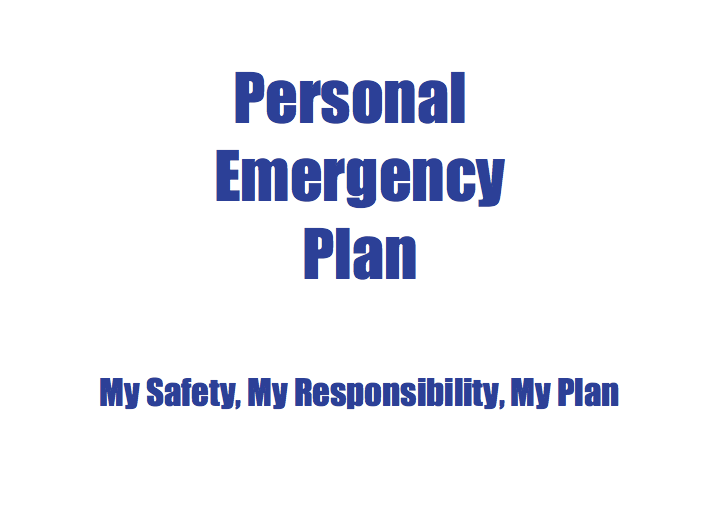 Hurricane Preparedness: Hurricane Checklist
The days leading up to a storm are stressful: from tracking the storm's every move to swarming the stores to make sure you have everything you and your family may need. It's easy to overlook some essential items so organize yourself by making a supply checklist. Below are some essential items to ensure you're well prepared for any potential disaster!
3 day supply of water
3 day supply of non-perishable food
Flashlight
Battery Powered radio
Batteries
First aid kit
Medications
Copies of personal documents
Personal Emergency Plan
Personal Assessment Plan
Extra clothing
Camera to take photos of any damage
Extra cash