DID YOU KNOW?: HURRICANE SEASON (prescription medications)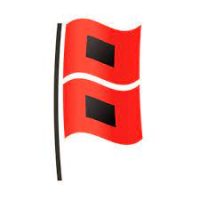 Hurricane season is approaching, this section of our newsletter will help to make sure you are fully prepared in case of emergency. We have already spoke about the emergency kits and the Emergency and Evacuation Assistance Program (EEAP). This month's topic of interest is refilling prescription medications before a hurricane.
When speaking about emergency kits we mentioned that it is important to keep your prescription medications in this kit so that they will be with you in case of an emergency. You should also keep in your kit a list of all of your medications. You should include: the name of the drug, the doctor who prescribed it, the amount needed to take and how often, and the local pharmacy where you refill this medication. In case of an emergency if you need assistance, this will be important to have so that your caregiver or yourself, has all of the necessary information to refill these medications. Additionally, it is recommended that you have enough medication to last for at least two weeks to be prepared for the worst-case scenario.
In order to be prepared with your prescriptions, once a storm is announced or close you should try to call your healthcare provider to get any necessary refills. In Florida the "Emergency Prescription Refill" law was passed allowing you to refill prescribed medications for 30 days during a disaster if there is a hurricane warning or an announced state of emergency. This helps to make sure that you are fully stocked up on your necessary medications.  If you cannot reach your healthcare provider, do not panic! In addition to this, pharmacists are allowed to provide a 72-hour supply if an individual cannot reach their doctor to refill the medication for them. In times of disasters doctors are very busy so it is important to know that there are alternatives to make sure that you are supplied with the medications needed for your day-to-day life. You can access the full description of the Emergency Prescription Refill Law here.
Over the next several months, we will have a new tip for you in each one of our newsletters. Make sure to check back for more tips and preparations during hurricane season!