DID YOU KNOW?: HURRICANE SEASON (emergency shelters)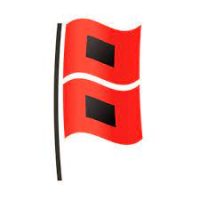 Hurricane season is upon us, this section of our newsletter will help to make sure you are fully prepared in case of emergency. This month's topic of interest is emergency shelters and special needs shelters and the differences and requirements for each. In the case of an evacuation, you must be prepared to go to a safe zone or transport yourself to an emergency shelter. Emergency shelters accept all people of all abilities as long as they are open, but if you require additional assistance you may want to look into the Emergency and Evacuation Assistance Program (EEAP) or registering at a Special Needs Shelter. More information about the EEAP can be found in our blog post here (INSERT LINK ONCE POSTED TO BLOG AND NEWSLETTER)! It provides links and information on registering and requirements to qualify.
A Special Needs Shelter is a shelter that is available for those who requires sheltering assistance due to "physical impairment, mental impairment, cognitive impairment, or sensory disabilities" (Florida Health). These are used when you have no other sheltering option to provide care and supervision for extra medical needs. The shelters are typically in a public space, so it may be noisy and crowded, if this could be an issue for you pack your emergency kit with some sensory aids or other helpful stress-relieving items or toys. There will be spaces for you and your caregiver to sleep but they will be small; these are meant to be used if you have nowhere else to safely shelter or evacuate to. They may provide food and water, but you should make sure to bring your emergency kit with you so that you are fully prepared.
You may also consider bringing a complete list of all friends and family to contact during an evacuation, as well as the list, dosage, and name of medical provider for all medication that you may be taking. You can see our blog posts on creating an emergency kit here or you can review the extensive lost provided by Florida Disaster here. Service animals are also allowed but you want to make sure that you provide all the necessary tools and supplies that they may need. At the shelter they will provide basic medical assistance and monitoring as well as back up electricity for essential equipment that may be required.
If you think you may require a Special Needs Shelter, do not wait for an emergency to find one!
Preregister now so that you can secure a position for you and your caregiver. By pre-registering with this link, it will provide you with important updates and information from emergency management officials, and ensure you have a backup plan.
The basic eligibility criteria one would need to stay in an emergency center is the following: (1) you are a person with special medical needs, (2) your care exceeds the basic first aid provided at general population shelters, and (3) your impairments or disabilities are medically stable enough to not need to be hospitalized for them. It is also important to note that if you have a disability, you can still stay at a general population shelter, however if you believe that you will need any of these extra assistances, you should preregister to make sure your safety is protected because basic emergency shelters may not have power or be able to assist with auxiliary needs. For information on Special Needs Shelters by region/ county, click here. To see all open shelters, moment by moment, you can visit this link.  You can read more on the Special Needs Shelter's on the Florida Health's website here.
Over the next several months, we will have a new tip for you in each one of our newsletters. Make sure to check back for more tips and preparations for the impeding hurricane season!