Black History Through the Lens of Disabilities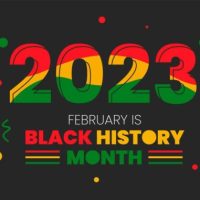 In honor of Black history month, we are going to focus on the intersectionality of Black history and disabilities.
In an article by Rasheera Dopson with the Keri Gray Group, she mentioned that many people see being Black and having a disability as two separate identities that do not merge with one another. "Black Disability is …  a subsection of the Black experience that not only looks at disability through a Black lens, but also illustrates the intersection of a double minority identity that is often hidden within the Black community." However, research shows that Black people are at a higher risk of being diagnosed with a disability and experiencing other negative social determinants of health (Learn more about these statistics here). These two identities are constantly at interplay and have played a large role in Black History.
Throughout history, many prominent figures in the civil rights movement have had disabilities, but these tend to be overlooked. Two civil rights activists have had a great impact on the empowerment of Black and disabled individuals: Harriet Tubman and Fannie Lou Hamer.
Most people know of Harriet Tubman and the contributions she made within Black history, but many do not know that she lived with disabilities. She developed epilepsy at a young age as a result of unsuccessfully trying to escape from her slave owner. In her attempt to run away, her slave owner threw a weight at her head, which caused her to have brain damage and seizures. Despite having epilepsy and hypersomnia daily, she was able to direct men, women, and children slaves through the underground railroad, leading them to freedom. She later served as a Union agent in the civil war and was an influential leader in the women's suffrage movement.
Fannie Lou Hamer, was an influential leader in the civil and voting rights movements. Hamer and colleagues were arrested after attending a workshop on voter's rights for sitting in the "white" section of the bus. When encountering a police officer on site and in jail, she was kicked and beaten causing severe injuries that would leave her with permanent kidney and vision damage.  However, these injuries did not stop her from advocating for voting rights for woman and Black people. Her preliminary efforts started the movement that led to the passing of the 15th amendment and the attainment of voting rights for all.
To read more, Rasheera Dopson wrote a fantastic blog post.
As we have seen, there is a large intersectionality between being Black and having a disability. These two identities are not separate, rather overlapping entities that can help to raise awareness and equality for one another. This Black History month, I encourage you to evaluate this intersection and appreciate the contributions that so many individuals like Harriet Tubman and Fannie Lou Hamer have made to create a better society today.
By: Sabrina Zeghibe