Accessible Voting for the Blind Certified in Florida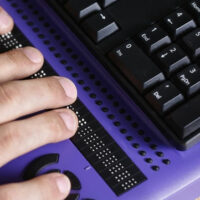 After years of advocacy, the Florida Council of the Blind and their members have fought for the right to independently cast a secret ballot through the vote-by-mail process in Florida.  Today, they have finally won this right.
While over a third of Floridians currently vote by mail, this year the numbers are expected to increase dramatically.  However, for a person who is blind, or otherwise print impaired due to a physical disability, using a mail-in ballot independently and secretly has been impossible, and the voter would require assistance from another person.  Accessible Vote-by-mail is the process where a person who is blind, or otherwise print impaired, can receive their ballot on their computer and vote by use of a screen-reader that can receive, read out a ballot, and use assistive devices that can be used to fill out the ballot.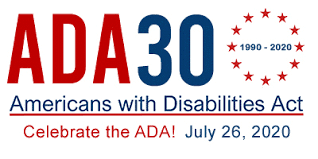 In 2002, the Florida legislature enacted a statute that required the Department of State to develop and implement accessible vote-by-mail, and over twenty states had implemented such systems, Florida had not certified any such system, and accordingly, supervisors of elections for each county could not implement them
In June  2020, after two years of requests and demands did not work, and the Florida Council of the Blind discovered that the completed certification of the accessible OmniBallot vote-by-mail system was sitting on the Secretary of State's desk awaiting her signature, the Florida Council of the Blind intervened in an ongoing case with several other organizations to ensure that the right to vote absentee for the blind was finally certified.  At the hearing in court today, the State agreed to subsidize and assist the supervisors with implementation.  We are still awaiting implementation and agreement from the supervisors.
There are over 500,000 persons who are blind in the state of Florida, and hundreds of thousands of others who are print impaired.  Because of the COVID-19 crisis, many voters are afraid and reluctant to go to the polls and vote, especially where assistance may be needed at the polling location. Accessible vote by mail allows a voter to have the same experience that a voter would have at the polling location using an accessible voting machine without the risk.
Furthermore, this week is National Disability Voter Registration Week, which is a RevUP/ Access the Vote Florida Campaign nonpartisan campaign to register, educate, and prepare voters with disabilities for the 2020 elections. In 2020, over 35 million people with disabilities are eligible to vote, a number which increases to 62 million when including family members in the same household. The power of the disability vote ensures that persons with disabilities have impact on the decisions that directly affect the programs and services they rely on to live independently in the community of their choice.