A Note from Matt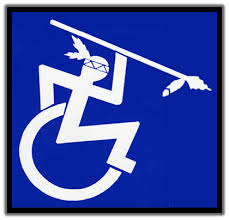 Back to School – This graphic is the symbol of accessibility at Florida State University. It reflects the importance of a free and equal education for all persons with disabilities, which is essential to ensure that there are persons with disabilities who are leaders in society, including, lawyers, doctors, teachers, politicians, and every single other profession.
According to the UN Convention on the Rights of Persons with Disabilities, the right to education is a cornerstone of full societal inclusion. The convention (of which the United Sates has not adopted) requires nations to ensure an inclusive education system at all levels and lifelong learning directed to:
The full development of human potential and sense of dignity and self-worth, and the strengthening of respect for human rights, fundamental freedoms and human diversity;
The development by persons with disabilities of their personality, talents and creativity, as well as their mental and physical abilities, to their fullest potential;
Enabling persons with disabilities to participate effectively in a free society.
Without education and inclusion, there will be no effective enforcement of Disability Rights.