3 Important Steps to Enjoying the Holidays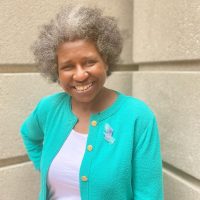 By: Tracey Bowen Bell
From November to January, affectionately known as "The Holidays," parties, dinners and gatherings with people we love seem to flow from one joyous moment to another. We all love a good party, however when you are mobility challenged, planning is your best friend.
Having navigated various facilities in a wheelchair, I learned some valuable lessons about myself and how to enjoy being out. Hopefully these tips will help you enjoy the holidays without feeling like you've worn yourself out.
Self care: Before an event, add in some extra rest. Also, no matter how short the event, carry water, snacks, sunglasses etc. so that you are comfortable. Be sure to also dress for the weather!
Anticipate how you will navigate your surroundings. Public spaces are easier because they are ADA compliant, however, some homes or private spaces may not be. That doesn't mean you should stay home. Calling ahead in order to map out navigating someone's home will help alleviate unwanted anxiety. Also, be sure to check the location of the bathrooms and exits.
Listen to your body. It will tell you when to go and when to rest. The more rested you are, the greater joy you will have as you celebrate.
Tracey Bowen Bell
N2L Fellow 2023-24
Tracey Bowen Bell is a woman with a story and a vision for accessibility for all. A resident of Cutler Bay, Tracey is an advocate for mental wellness, health equity and improving the quality of life for all. Currently, she is creating a space for education, support and community for amputees and differently-limbed individuals in Miami Dade County.