Scott J. Leffler, CPA, CTP
Board of Director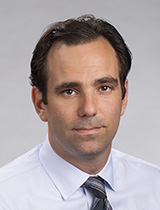 Scott Leffler is Vice President and Treasurer at PolyOne Corporation, a $4 Billion formulator of specialty chemicals with over 7,000 employees and 93 manufacturing and distribution facilities worldwide. Scott's current role as a corporate officer of PolyOne includes responsibility for both Financial Planning & Analysis and Corporate Treasury. With respect to FP&A, Scott is responsible for business and corporate analytics, which includes leading company-wide strategic planning and budgeting. With respect to Corporate Treasury, Scott is responsible for the company's capital structure, cash management and insurance.
Among his previous roles at PolyOne, Scott served as Vice President of Financial Planning & Analysis, Finance Director for the South America region while living in Sao Paulo, Brazil and Finance Director for PolyOne's $1 Billion distribution segment. Prior to working at PolyOne, Scott served in corporate treasury at Novelis Incorporated, a $12 Billion manufacturer of rolled aluminum.
Scott holds a bachelor's degree in Economics and History from Yale University and a master's degree in business administration from Emory University. He is both a certified public accountant and a certified treasury professional.
Scott resides near Cleveland, Ohio with his wife Simone and their daughter Lily.